!"My name is Anja Bolbjerg and I'm the founder of the  Riviera Fit Body.
I'm going to be radically honest with you…What is beginning to be a long time ago, I was leading the FIS World Cup in moguls skiing heading into the 1998 Olympics……That's when I herniated two discs. And it was kind of my own fault. I didn't listen to my body. I didn't manage my training right and I didn't have a personal trainer
I was in a lot of pain, I couldn't stand, sit or walk properly and I was attempting to get ready to compete at the  Olympics.I somehow managed to ski at the Olympics anyway (place 13th) but when we got back, I was told to forget about skiing.
How could I? This was my dream – my passion!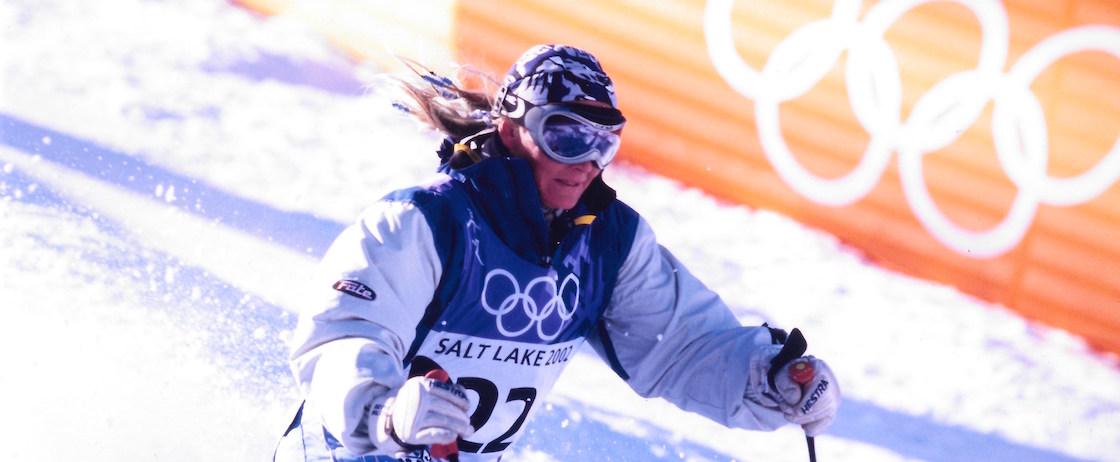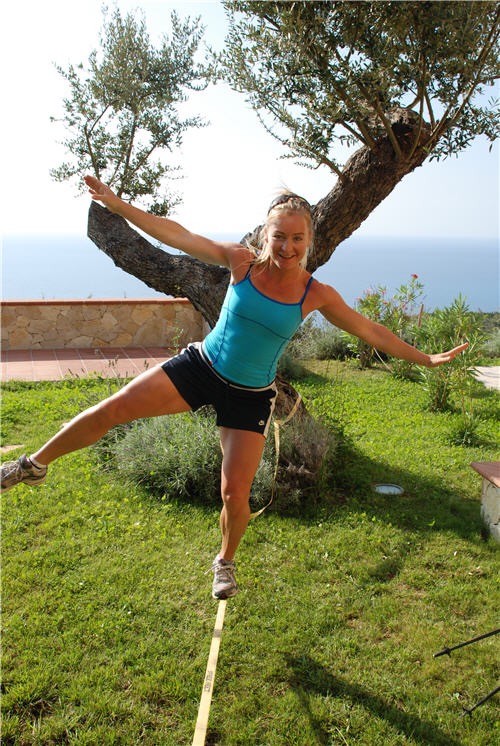 The picture on the right is of me in Les 2 Alpes in April 2010 – 12 years later!  Along with my skiing video down below, I have published it here to give you hope and tell you that you can do a lot for yourself with the right kind of training. The body is the master of adaptation and we might as well use that for something positive.  That's what I can help you with and I'll both push and support you and help you not waste your time and effort.  That's how I work.
You see, I didn't forget about skiing, but the herniated discs was the beginning of a long struggle to get and to stay fit for what I wanted of life. A lot of lessons that I use to help my training clients with their different challenges today…
Back in 1998, I felt my body slowly degrading and I began to get more and more out of
shape. I felt hopeless and started to let myself convince that I would never ski or be in great shape again.
Then one day, I faced myself in the mirror and enough was enough…I searched for the solution to understand the mechanics. I teamed up with the right people and I started to train the functional way.
If this was going to be the end of my skiing career, at least I wanted to make sure that I had done everything I could, so I could have no regrets and better accept the way it was.
The fact of the matter is, that I found a formula that would give me my body back.  This was going to be my unstoppable fitness formula.  You may think that sounds a little hyped up but it helped me get my confidence and strength back, so that I could pursue my dreams and the sport and lifestyle that I love.The lifestyle that I almost let myself convince that I couldn't have. I managed to come back and get 25 top ten finishes on the world cup and do one more Olympic final 4 years later in Salt Lake City 2002.  So yeah, I like to think of it as my unstoppable fitness formula.
I still go out there and feel the thrill of freeriding down a huge mountain side, choosing
lines that most people would avoid.  I competed on the Freeride World Tour 2011 and 2012 and finished in the top10 in the overall – although my birth certificate would say that I am too old. So why do I do it? Because I can.
Because this is my personal victory and I went out and grabbed it..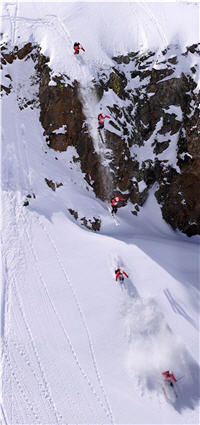 This might not be your idea of fun, so why do I tell you all this?
Well, we cannot take our health for granted. But one thing is for sure. If we don't do anything, we hand over all the power to things that are beyond our impact such as time, gravity and destiny.
But if we decide that we want to have a say too, and we focus on what we can do with the cards we have been dealt, then training is perhaps one of the most rewarding investments we can ever make.
The changes that you can achieve with the right kind of training are just amazing.  That is what Riviera Fit Body is all about.
I want to help you experience this change.  I want to help you get that victory whether it is to look and feel great or you want to be stronger and healthier so you can live the lifestyle you desire.
I am confident that my unstoppable fitness solution will have the same life-changing effect on you as it did on me. Together we can find the champion inside you and achieve your goals.
Call or email me for a chat about your solution options
Anja Bolbjerg
Founder of Riviera Fit Body