Summer fitness bootcamp 2016
Thor, the New York Viking is BACK!
We got AWESOME feedback about our 5th Avenue ReebokCrossFit guest trainer last year – so it is not without excitement that I can announce that he will be running our summer bootcamps again!
Meet him here: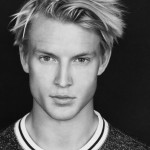 Through my own personal experience with CrossFit, Fitness, Sports and personal training, I've found that making workout-time playtime, the idea of working out changes from feeling like a chore to an everyday high. This is the essential inspiration of my training regimen and it translates to my way of coaching clients, and the way I prepare each class…I want the client to leave each class with a feeling of accomplishment."
MORNINGS: 8.30-9.30am
Monday, Tuesday, Thursday and Friday
EVENINGS: 7.15pm-8.15pm
Monday, Tuesday, Wednesday, Thursday
Where?    – Plage Marquet in Cap d'Ail or close
(Want to set up your own time for training click here)
If you are here, this is your chance to stay or get in shape over summer. So sign up today and enjoy the Riviera lifestyle to the fullest with good conscience – and knowing that you won't be suffering as much in September!!!  Be a good friend and share this link 🙂
You can sign up for your 1, 2 or 3 week pass here and show up as much as you want in that period. Intensity and difficulty will be adjusted individually.
See here what other people think of this outdoor group training:
Call or email for meeting point.
06 37 411 686 or anja @ rivierafitbody.com
—
SET UP YOUR OWN BOOTCAMP OR SEMI-PRIVATE TRAINING
You can also get a group together yourself and we will organize your own private bootcamp around Monaco, Nice, Mougins or Antibes at a time convenient for you.
You don't have to be all of same fitness level – we will adjust individually and make sure everyone gets challenged to their level.
You do have to agree on a time of training though.
Contact me with your project and we will work out a customized fitness bootcamp solution for you group.