We are its proud to present Thor the New York Viking as our summer bootcamp cheap nba jerseys guest trainer!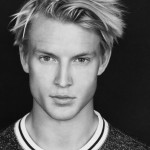 MORNINGS:
Tuesday, Wednesday, Thursday and Friday mornings from 8.30-9.30 on the Plage Marquet in Cap d'Ail
EVENINGS:
Monday, Tuesday, Wednesday, Thursday from 7.15pm-8.15pm
Why not stay in shape over summer and enjoy the parties to the fullest with good conscience and knowing that you won't be suffering as much in September?
You pay for a 1 or 2 cheap jerseys week pass here and show up as much as you want.
1 week: 60€
See here what other people think of this outdoor group training:
Call or email for wholesale jerseys China meeting point 06 37 411 686 or anja @ rivierafitbody.com
—
You can also get a group together yourself and we will organize your own private bootcamp around Monaco, Nice, Mougins or Antibes at a time convenient for you.
You don't have to be all of same fitness level cheap jerseys China – we will adjust indivdually and make sure everyone gets challenged to their level.
You do have to agree on a time of training though.
Contact me with your project and we will work out a customized fitness bootcamp solution for you group.